It all started with a single stitch.
Everything begins somewhere, and for INRO it was the historic cobblestones of London's Leadenhall Market back in 2010. Within this historic covered arcade we honed our craft and developed our commitment to service that has been our hallmark from day one.
Being located in the heart of London's financial district, city brokers approached us for bespoke slip cases, seeking alternatives to the dull single-coloured options available off the shelf. This was where our concept of creating beautiful bespoke items offering something a little different took seed, and our motto "Your Dream, Our Craft" was born.
INRO [orig. Japanese] def. a small leather case used to carry personal seals and belongings.
Identify ∙ Novel ∙ Resonate ∙ Original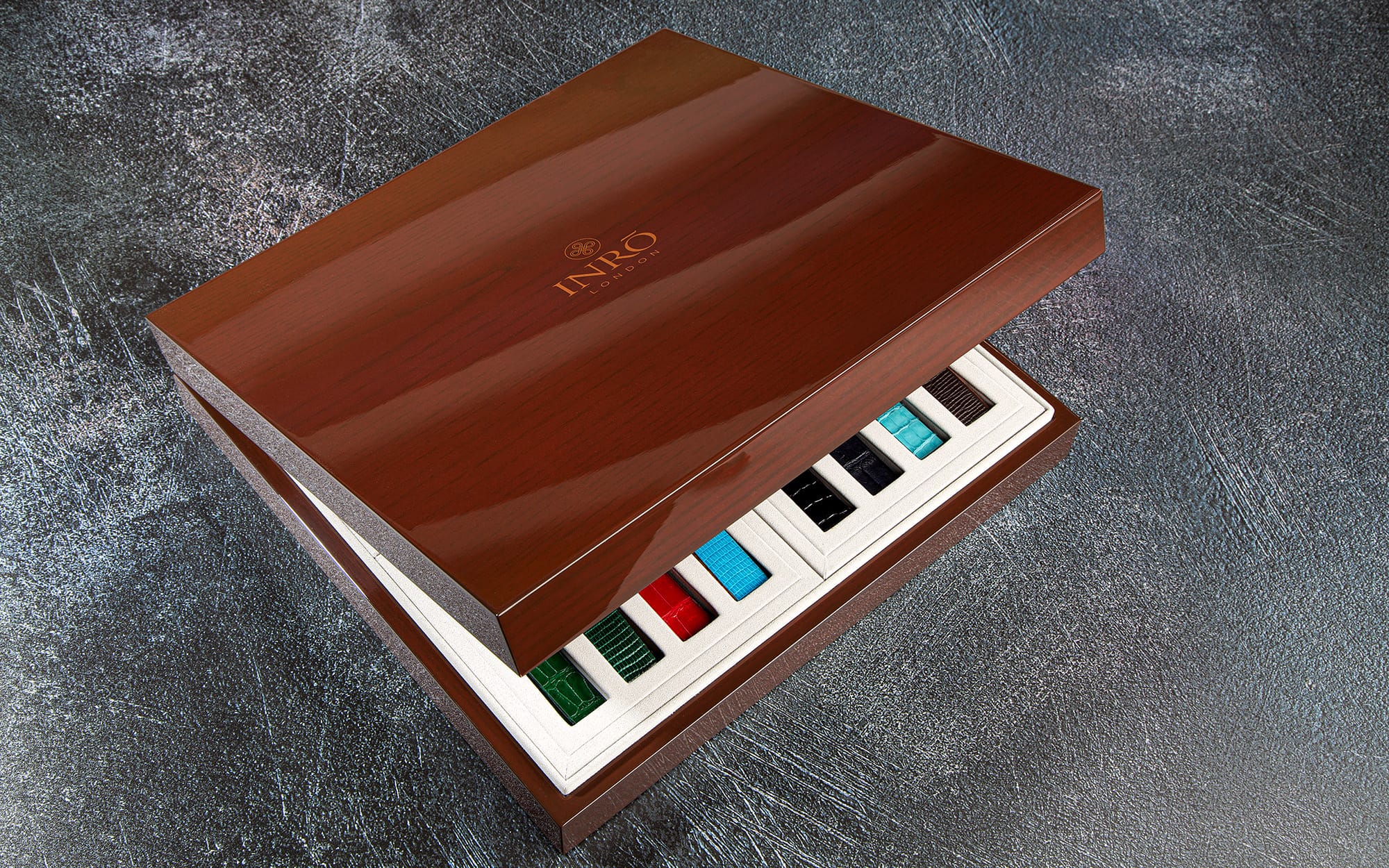 Elegant, Innovative Design & Quality.
To this day INRO is taking bespoke to the next level, creating objects ranging from pilot glasses to our classic watch straps. What could your next object be?
Contact Us
Our Promise
We believe the essence of luxury is an expression of taste, personality and the intrinsic passion of both the dreamer and creator.
Taking our name from the Japanese Inro, a small leather or wood case used throughout history to carry personal seals (stamps used to seal important documents), our creations are defined by their function, and made to be used and loved.
Over time, the Inro became a valuable possession in its own right, individually commissioned from master craftsmen. These were unique objects, carried everywhere, and made from the very finest materials that reflected the personality and style of the owner.
It is this tradition of excellence and bespoke quality that we are committed to continue.

- Nawaz, Director